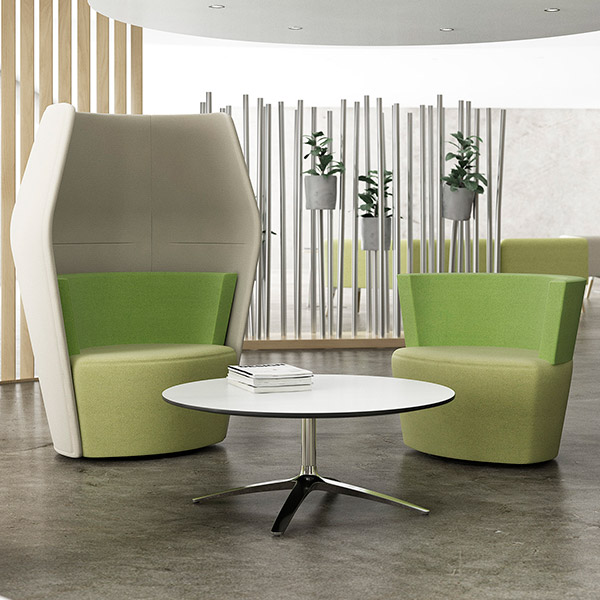 As Open Plan offices become more and more popular, the need for stylish furniture that's suitable for both meeting and breakout spaces is increasing. We've put together a range of plush seating, stools and furniture that do just that. Whether you're looking for stylish chairs for your canteen area or an area to hold meetings with potential customers, the Breakout Furniture range offers a choice of luxury, high-performance furniture that will brighten up any space. With a wide range of finishes, fabrics and styles available, you can find something for every area of your office or space without it becoming overcrowded. 
Looking for something specific or a customised finish? Give us a call on 01733 394941 or email [email protected], we'd love to help provide the breakout furniture you need!
Breakout furniture allows you to blur the line between work and comfort, by incorporating stylish, modern additions to your existing office space. With our selection of furniture and equipment it's easy to provide a comfortable space for both relaxtion and proactive working. In our experience, having a relaxed but useful place for employees to unwind also promotes productivity as well as boosting morale. Using Breakout Furniture within an office or reception area is not only more inviting for potential clients but also potential new employees - people like to work where they feel valued, and by offering Breakout Areas with soft furnishings you're showing you do value your employees.
Our selection of chairs and soft seating are ideal for canteen areas, receptions, meeting spaces and training rooms. In addition our tables and stools are the perfect accompliment, providing convenient, useful little areas to hold those quick one-to-ones with clients.
Breakout Area Pods are the future for office meetings, providing you a space to combine both relaxtion and professionalism into one easy to access space. The Breakout Partitions and Screens then provide privacy, allowing to separate the areas between the hub-bub of the office and the breakout spots when it's required.