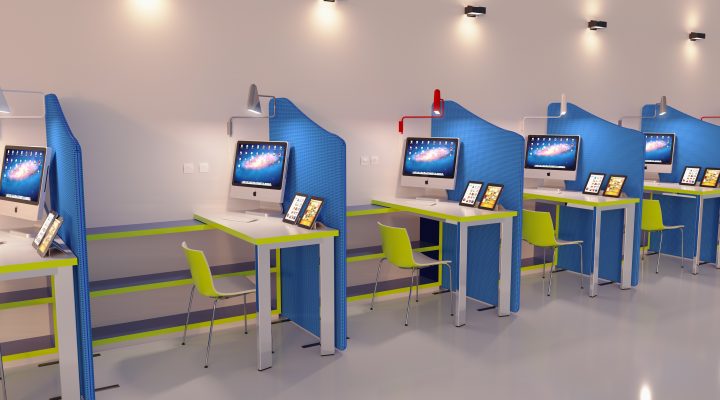 A colour which can be used to represent summer, winter, flowers or ice, easily showing the versatility and the lengths a blue can go to. The colour blue can symbolise feelings, influence your internal thoughts as well as being portrayed in various ways.
As a business, we have used an electric blue shade called Medici blue as a fabric option for selected display boards and partitions which we have available for instant dispatch. Using this 1 colour allows for easy identification of the ready made products so customers can easily shop with us and receive their screens in a hurry.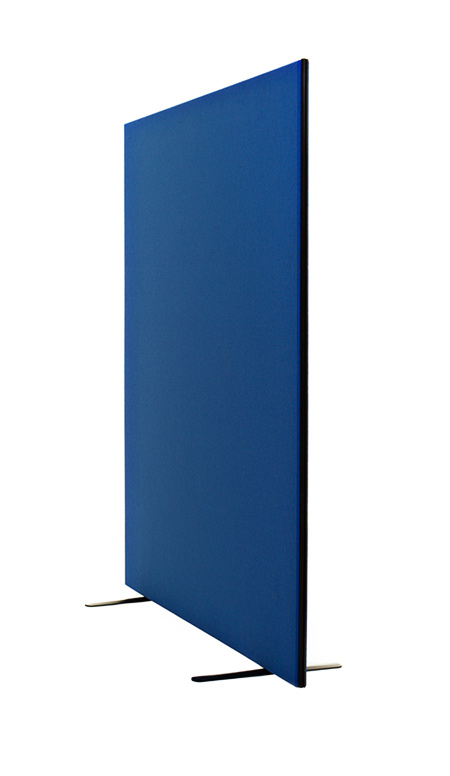 But what else can it mean and how can the colour blue effect you?
Soothes and relaxes

Gives a feeling of peace and coolness

Provides an open mind for communication
And let's not forget that the difference between shades can also cause varied reactions, which we find very interesting.
Light Blue represents health, softness and calm, understanding and healing.
Having a light blue wall, office partitions, chair or staff room can have a positive effect on everyone who use the room or area. The psychological effects are amazing, so to inject a sense of calm into a working environment can only be a positive.
On the flip side of calm and serene, a deep dark blue can be seen as powerful, which screams knowledge and professionalism. Whilst all of these are a long way from a negative feeling, it goes to show how the depth of a colour can empower and motivate.
Following research has shown that blue has been used as a colour choice when it comes to changing, renovating or re-decorating an office. The reason behind this is that people working within this room are more productive and focused which in turns means more work and tasks are completed.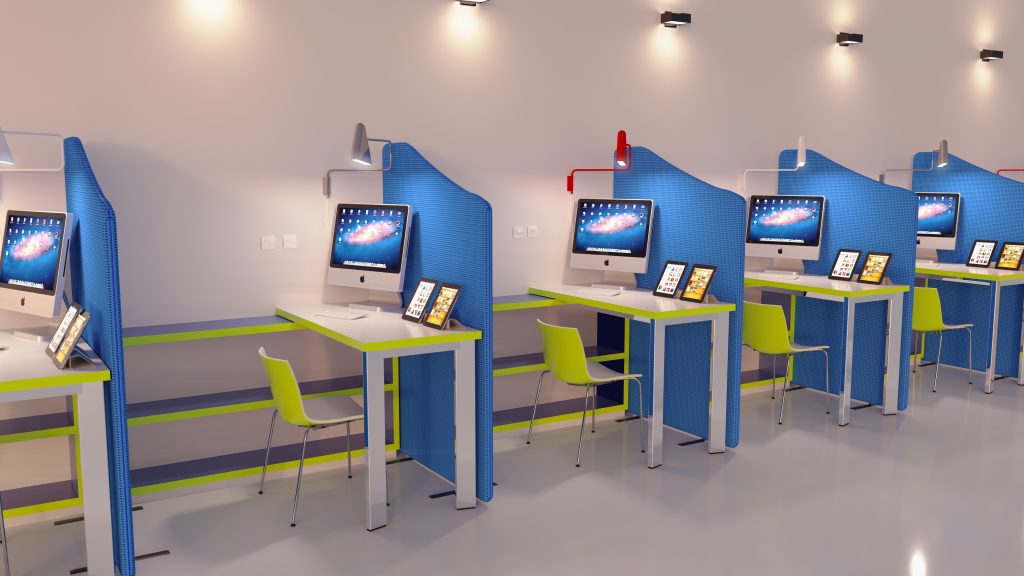 A blue office can show a genuine and reliable side, which is a brilliant trait to show. Especially when you have clients and customers coming to the workplace for meetings and visits.
All in all blue is a pretty powerful colour both light and dark – maybe it's time for a new look and to inject some calm to your work space.