As the saying goes, New Year, New you. But this year it sounds to us more like New year, new display – and what we mean is a new year is the best time to refresh your displays and get you set for the year ahead.
Starting the year out on the right foot is important especially when it comes to your yearly shows and events. It's time to upgrade, refresh or completely restyle your display boards with a brand new look.
Just like printed displays you'll be spoilt for choice which makes the decision process harder than ever, we'll break it down for you with facts and features – Now let's get the ball rolling…
Folding Display Boards
A light, compact and simple system. Perfect for a low traffic area and requires minimal assembly, meaning you can be up and running in a matter of minutes.
The display folds away nice and neatly and can be carried away in a padded storage bag. Just because the folding display offers a simple design, this doesn't mean the colour has to be – choose from an array of fabrics to brighten up your display. Additional to this choose a pinnable or loop nylon fabric- another option to make the choice that much harder.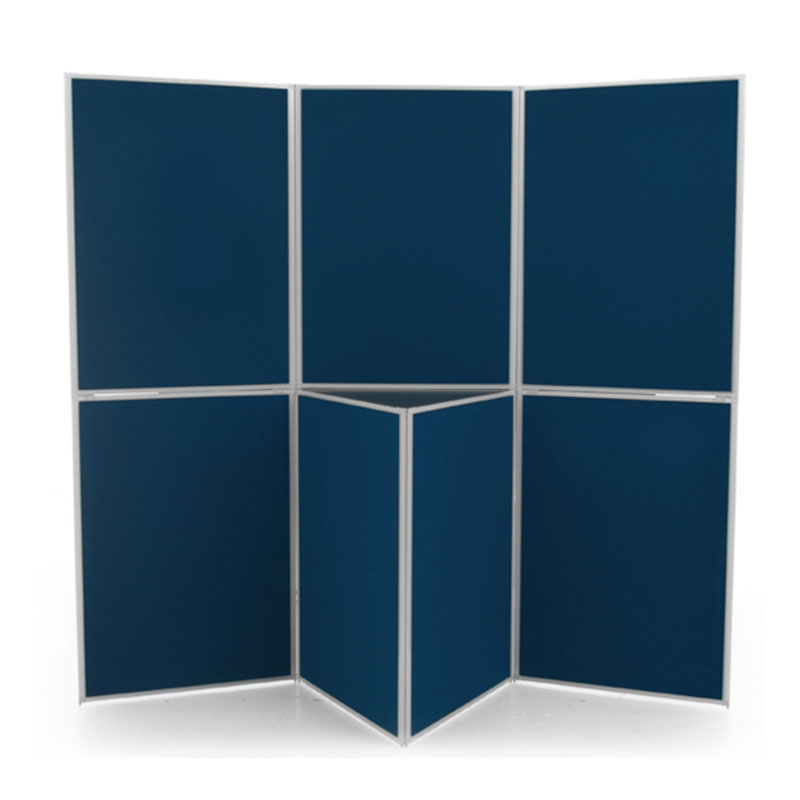 Panel and Pole Systems
The name says it all – a display system consisting of panels and poles!
The beauty of this system is the flexibility, you can use as many panels as you need to create your vision. All you have to do is link them together and you're good to go. The selection of small and large panels opens you up to a number of possibilities and makes the design great for each stand space or area you come across.
The boards are finished in a loop nylon fabric, allowing you to complete your display with posters, photos or new product information.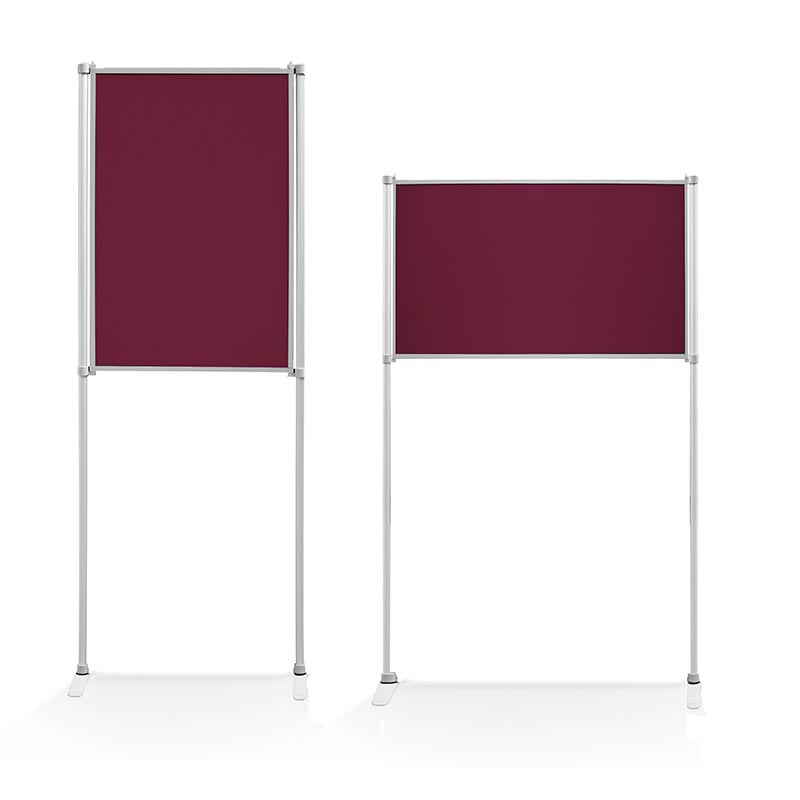 Build your own
Display board flexibility at its finest. The build your own option allows you to choose everything from your panel sizes, poles, headers and accessories. Finished in 1 of many loop nylon fabric colours or create your very own artwork for a complete custom printed panel or full display.
Building your own makes the display your own design and allows you to create a display perfect for you. Due to the unique design of the poles you have 4 hanging points for the boards so the shapes and configurations you can create are huge.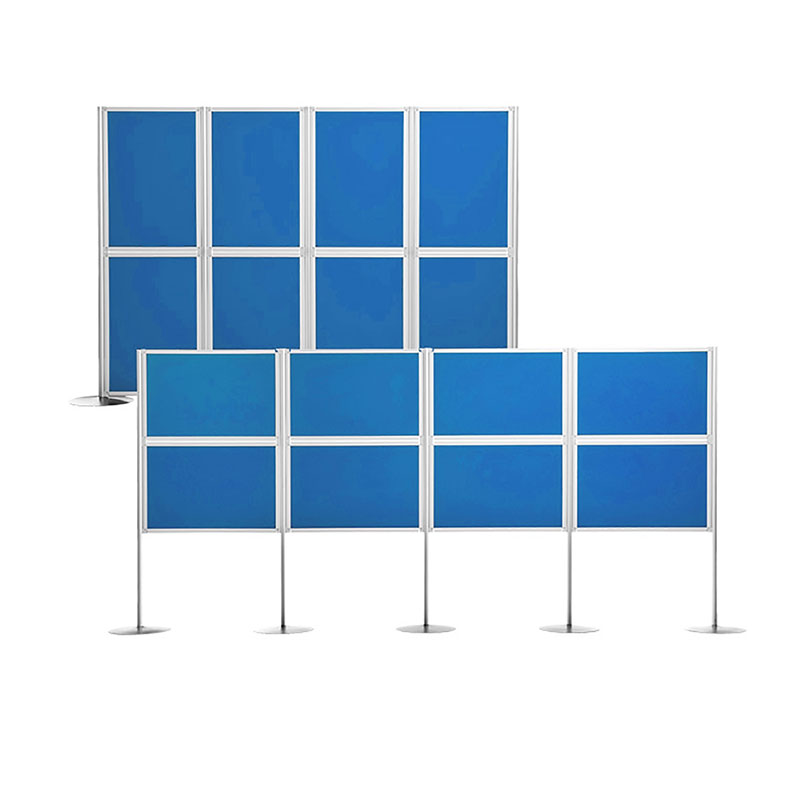 This should be enough to get you started – Let's get creating!