Pallet Delivery Service
When ordering freestanding office screens or large volumes of desktop dividers, the default shipping method is a pallet delivery via our delivery partner, Pallet Network.
Our office dividers are sent on a wooden pallet, this is to ensure that the screens are received in the same condition they leave our warehouse.
What is a pallet?
The pallets are made on site, at our warehouse in Peterborough, UK. The main purpose of a pallet is to protect screening during transit and to reduce the risk of transport damage.
The delivery pallets consist of a wooden pallet base and then a chipboard structure that will encase the custom office dividers, securing them tightly into place. The wooden structure around the office screens includes side panels, and a strong wooden brace, which sits approximately half way up the screen (this can vary on screen size).
What do I need to know about a pallet delivery?
When placing an order with Rap Industries, you'll need to make sure a pallet delivery can be accepted on to the premises.
The deliver will be made with a tail lift vehicle and the goods will be deposited to the kerbside using a pump truck. The driver has 20 minutes to deliver your goods, any delay could result in your goods not be delivered on your allocated day and could incur additional charges. Within those 20 minutes, as the recipient, the full pallet should be checked for any damage. All damages should be reported to Rap Industries as soon as possible.
Please ensure there are no obstacles, kerbs, steps, gravel or any soft ground from the vehicle to the drop off point. Check there are no width restriction which would prevent the pallet from being delivered.
How to Take your Screens off the pallet?
Once the delivery has been made, you'll need to remove the office partition screens from the pallet.
To start the process, you'll need a pozi screw driver. Located on the left and right hand side of the pallet you'll find x6 screws, x3 going into each wooden crossbar. Please remove all screws from both sides, pulling the cross bar way from the structure. You will then have full access to the office dividers, which can then safely be lifted from the pallet.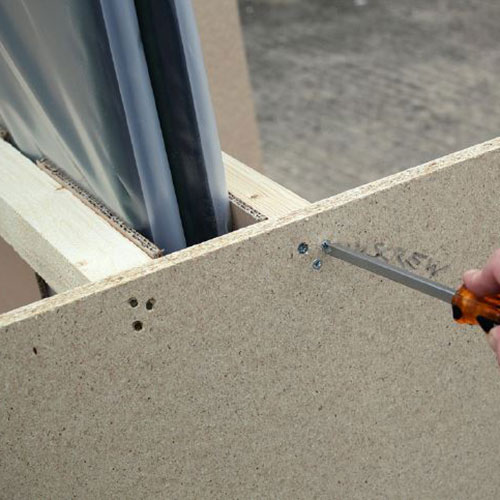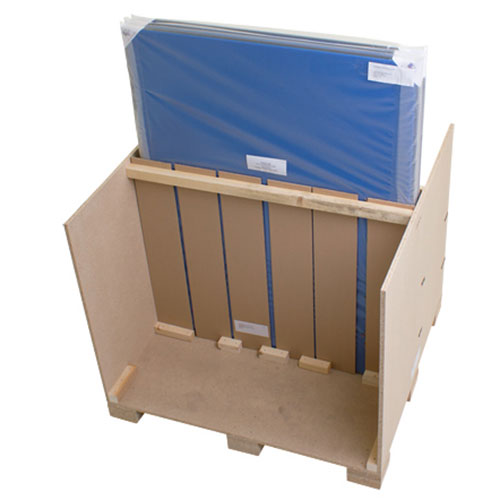 What do I do with the pallet after delivery?
It's important to note that the pallet is left with the recipient of the delivery and it will be your responsibility to discard of the pallet. The delivery driver will not take the empty pallet away with them.
As the pallet is made completely from wood, it's possible to recycle the pallet or if you have any other use for the wood, by all means this can be repurposed.