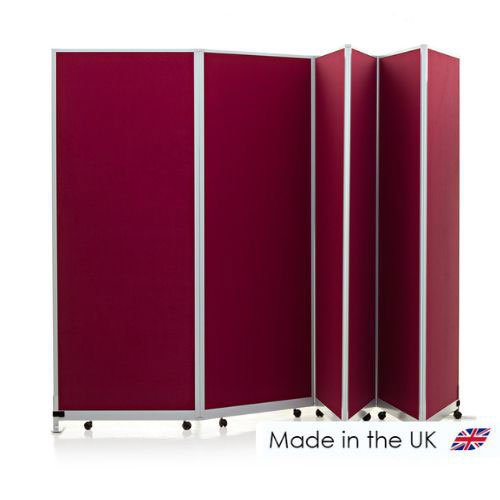 Portable Room Dividers
Versatile, easy to move and features concertina panels, what more do the Portable Room Dividers have to offer? Rap Industries have a wide range of Portable Dividers that include a fantastic range of finishes that can be used in various ways throughout different workspaces and the types of environments where they'll be placed.
The main attraction to our collection of room dividers is the portability. Fitted with castors wheels, the portable aspect means each set of panels or single screen can be moved across different locations. Therefore, maximizing the potential of the partition and the available open plan space. You have full control over the placement and when and where the portable partition is required. We understand how often an environment can change and the portable partitions support those changes.
Even if you're short on space, there are a wide selection of widths and heights for a concertina design that works with small, medium and large open areas. However, should the Portable Room Dividers be a temporary or situational solution, the concertina design enables the folding of each panel for ease of storage until the next time!
Find the right finish for your space as you browse through acoustic, fabric, loop nylon, printed and easy clean finishes. Not sure which finish is right for your space? Speak to our customer service team for some advice.