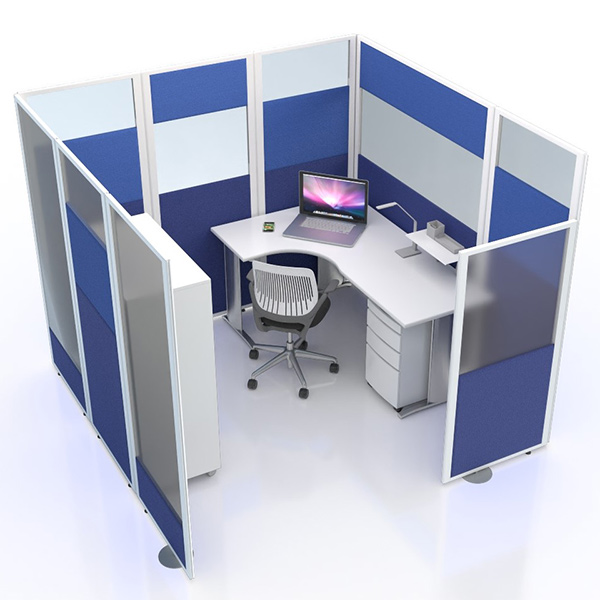 Social Distancing Work Pods
Incorporating a work pod welcomes many benefits to the office and creates individual working spaces to promote high productivity levels and concentration. With the combination of acrylic and acoustic panels not only will the pod suit your current surroundings, they are fully functioning and can be used for a wide range of reasons.
As we return to the office and workplace, it's crucial that the social distancing guidelines are implemented. Making sure your office is safe and secure for employees is at the top of list, with the use of single work stations and office partitions, you'll be able to effectively divider the office.
Dividing the office works along side the 2m social distancing, and allows you to restructure your workplace in an effective way to reduce the spread of germs and bacteria. Use the partition structure to design designated seating areas for departments and individuals offering privacy, noise reduction and reducing the contact within the office.
Social Distancing Work Pods
The ability to social distance within the workplace and to provide safe working pods and zones, is at the top of all of our lists. Incorporating a work pod enables a single space to work within in to supply private working areas to support social distancing, productivity and increased concentration.
To create a wide range of work pods we have used a number of fabrics and finishes to create a unique and individual feel, whilst offering a great selection for all office or work spaces. A combination of finishes can be ideal when you have more than one preference, enabling you to over come more than one requirement. Mix and match your fabric, finishes and colours to stylishly implement safe working measurements.