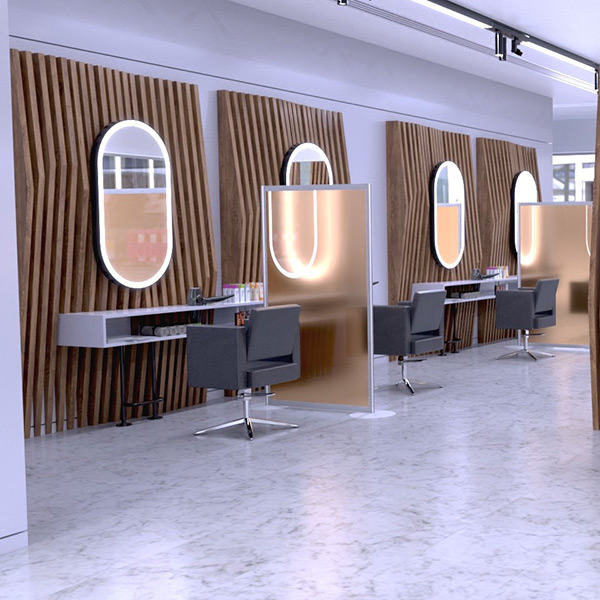 Social Distance Screening
Social Distancing is a requirement for all offices and working places at the moment to ensure all employees are working in a safe environment. To adapt the work place it's important to enforce the 2m spacing between each desk or work station, as well as taking additional precautions to create a secure individual work area for each person.
No matter the office space you have or the new office arrangement, Rap Industries have a wide range of screening available to suit your need with the current social distancing rules. To prevent the spread of germs and bacteria it's essential to create a zone which has the ability to be wiped clean and disinfected at the end of every day or shift.
Our social distancing solutions range from anti-bacterial, vision screens and easy clean portable partitions. All of which offer a surface to be cleaned and easily wiped down, to ensure you are taking the necessary steps to target germs and provide the cleanliest workspace possible. With a wide range of finishes, colours, designs and solutions, Rap industries make all screens to order to promise a high quality product to support your business needs. Call us on 01733 394941 or email [email protected] and we'll be happy to help.


COVID 19 – We are manufacturing as normal, but please note some items may take longer due to high demand. Your patience is appreciated.
Protective screening is required now more than ever to provide an effective way for staff to come back to work safely and efficiently for the foreseeable future. The way in which many businesses operate has now changed, and introducing partition screens into the workplace is a must. At Rap Industries we're proud to offer a wide range of suitable screening solutions to not only meet our customers requirements but also provide an option for every budget. Based in Peterborough, Cambridgeshire we've been manufacturing office partitions and screening for over 40 years and will continue to provide the same high quality products and service throughout this time that our clients have always received from us. All our products are manufactured onsite and are made to order every time. 
Social Distancing Screens are a practical, cost effective way to introduce partitions as a barrier into any environment. Whether you're looking separate styling stations in a hair salon, or provide a protective barrier in your cafe where a 2m gap isn't possible, we have a solution that will work for you.Within offices we know that creating a 2m space between each person is not always achievable and therefore have a range of desktop dividers and sneeze screens designed specifically with that in mind that are not only effective but provide a stylish asthetic finish too.