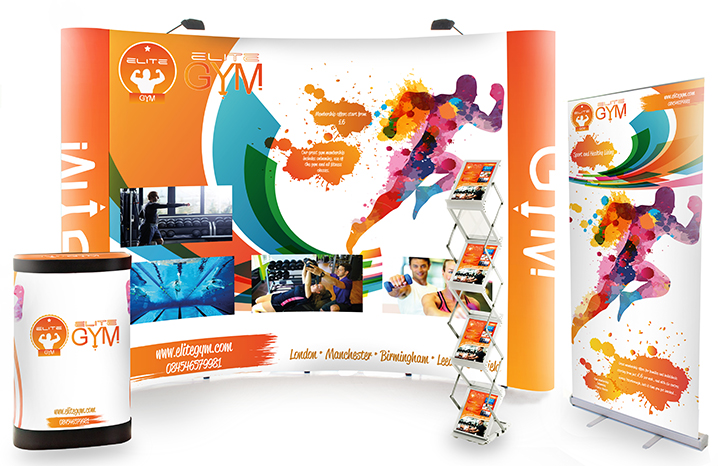 Pop up stands are tailored to make your exhibition experience as straightforward as possible. Their design focuses on creating a stand which can be set up by an individual in just a few minutes. We manufacture all of the pop up stands here at Rap Industries, which means we can take care of your exhibition stand from the initial design to the final product. There are a variety of sizes and styles available, providing a wide selection to choose from to make the most of the space you have available.
Pop up stands are ideally suited to the exhibition hall and they are individually manufactured to ensure they meet the customer's requirements. From whether to have a straight or curved stand, midi or jumbo, we produce a number of variations so you can make the absolute most from your exhibition space. They even come equipped with a selection of accessories to make the whole process simpler.
Design, manufacturing, and printing all takes place here at Rap Industries, so we can manage each component of your order to ensure that you get the ideal display stand. Throughout this process, we exclusively use high-quality materials which ensures an exhibition stand which is designed to last but is also tailored to make a fantastic impression in the exhibition hall. If you would like further information on how we can help, please give us a call on 01733 394941 or send an e-mail to [email protected]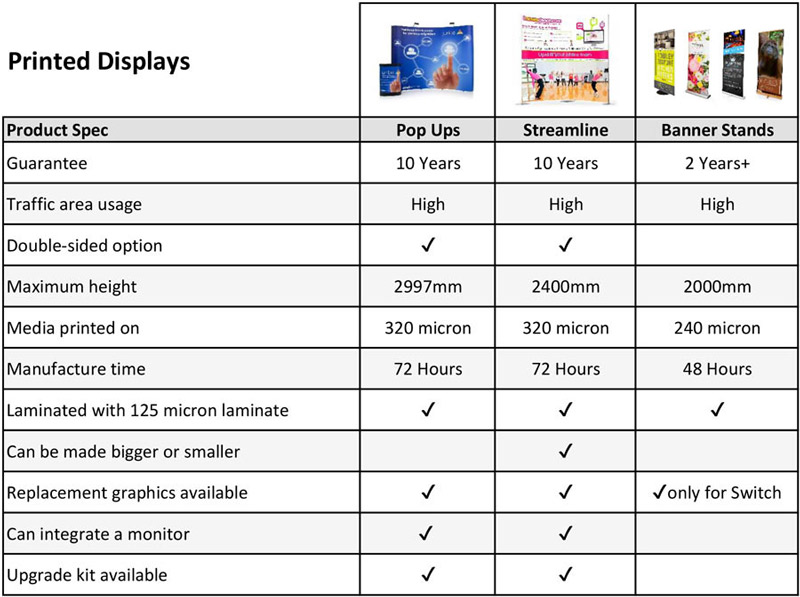 Why Buy Pop Up Stands from Rap Industries?
We manufacture the pop up stands with high-quality materials which are able to combine durability and flexibility with a lightweight core that ensures they are easy to use. The framework of the pop up stands is created using aluminium which guarantees the display stand is strong and stable once set up but is also conveniently light when traveling to and from the exhibition. The graphics panels meanwhile are printed onto Stoplight film which produces a fantastic finish onto a surface which is protected against scratches and marks.
When attending exhibitions, the last thing you want to be worried about is your exhibition stand. This is why we tailor our pop up stands to neatly pack away into the storage case. This is even equipped with wheels, so after a few minutes of taking the pop up stand down, it can be conveniently packed away into the case and then easily wheeled away. The stand even comes equipped with a graphics wrap, allowing it to be utilised as a promotional counter while you are at the event.
To really add your own stamp to the pop up stand, we also produce a variety of accessories which can be used to enhance your display stand or simply make it more practical. For example, we produce a custom printed graphics top which can be used with the carry case. Alternatively, we also offer display spotlights which help to shine a light onto your graphic panels, thereby illuminating them with the exhibition hall.
Need Help Designing your Pop-Up Exhibition Stand?
On top of tailoring the pop up stands to your requirements we can also create spectacular graphic designs which really draw attention to your brand. This is all included with our graphic design service which gives you the option to work with our designers to develop a bespoke graphic. Whether this is for the pop up stand, carry case graphic wrap or printed acrylic top, we have a number of options available.
If you are looking for something which is simple but still packs a punch, then we also have our own template service, which has a range of pre-made designs for you to choose from. If you see one that you like, all we require then is a company logo, a few images and some snippets of text, then our graphic designers will do the rest to create an eye-catching design for your pop up stands.
Finally, it is important to use high-quality images with your design to create a clean and crisp finish. So if you are struggling for some, then opting into our graphic design service provides you with access to our extensive library of high-resolution images. If you are interested in finding out more about the graphic design service, then please get in touch with our team of advisors by calling 01733 394941 or send an e-mail to [email protected]nd.com.