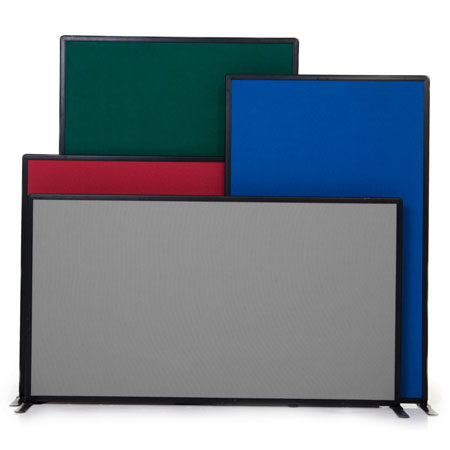 Economy office screens are ideal as a cost-effective solution for dividing desks in open office environments. Each partition screen is manufactured here at Rap Industries, and can be produced in a range of sizes with four fabrics available to accompany them.
The design of the economy partition screens has developed over the years, and the current iteration is designed to be used as a desk divider, creating a degree of privacy between desks. Every partition is equipped with wheelchair friendly feet and the screens can be connected using the link connectors which are available seperately. These help to secure the screens together when in use.
As well as the Economy office screens that we manufacture, we also offer an instant ship, 1800mm x 1200mm office screen which is excellent when you require a screen in a hurry. If you require assistance or are looking for further information regarding our Economy office partitions, then please give us a call on 01733 394941 or send an e-mail to [email protected]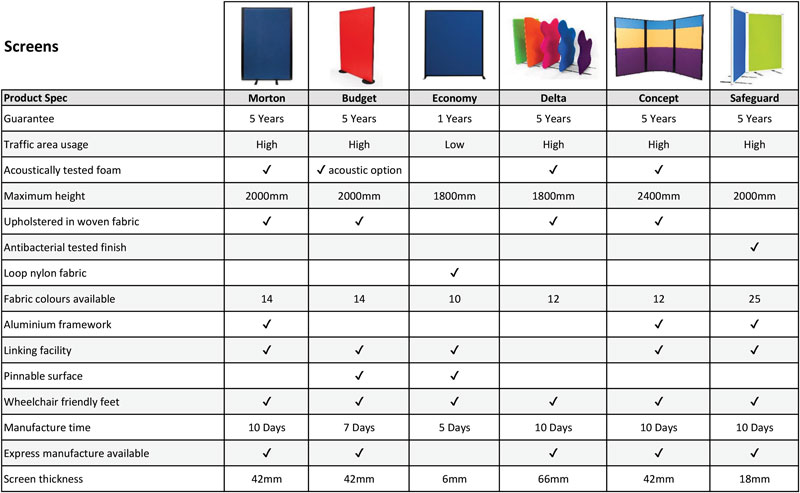 Economy Office Screens
When you opt for an economy desk divider you want something which will be a low cost solution to divide your office desks. With 'wheelchair friendly' feet and their extremely lightweight design, they are perfect as a freestanding divider screen between desks.
If you are looking for a freestanding office partition, then we would recommend using the Budget office screen rather than the Economy office screen due to it being a heavier screen.
Because our products are generally flexible with their size, colour and movement, you can customise the room to meet the demands of your office. Our specialist team can advise you on any question or queries you have regarding our economy range and will make sure you get the right product at the right price.