When it comes to exhibitions and trade shows, making that great first impression is crucial. On the show floor, when hundreds or even thousands of potential clients are milling past, this first impression is likely to be generated by your exhibition stand. To ensure this, it is important to combine great design with a blend of impressive images and attractive colours in order to grab the attention of passers-by.
Within our exhibition stand design section, we have combined the components that will guarantee a fantastic first impression and help your business to get a foot in the door. Each exhibition stand design begins with a pop up stand as the backdrop. This is then built on with pop up stands, carry cases with graphic wrap as well as Storm leaflet dispensers.
These can each be individually enhanced with graphic design, thereby allowing the display stand to do a lot of the talking before you even have to. All of the design, manufacturing, and printing of these bundles takes place here at Rap Industries. We use high-quality materials in each stage of the process to guarantee a fantastic exhibition stand. If you wish to find out more about the options available, then please call 01733 394941 or send an e-mail to [email protected].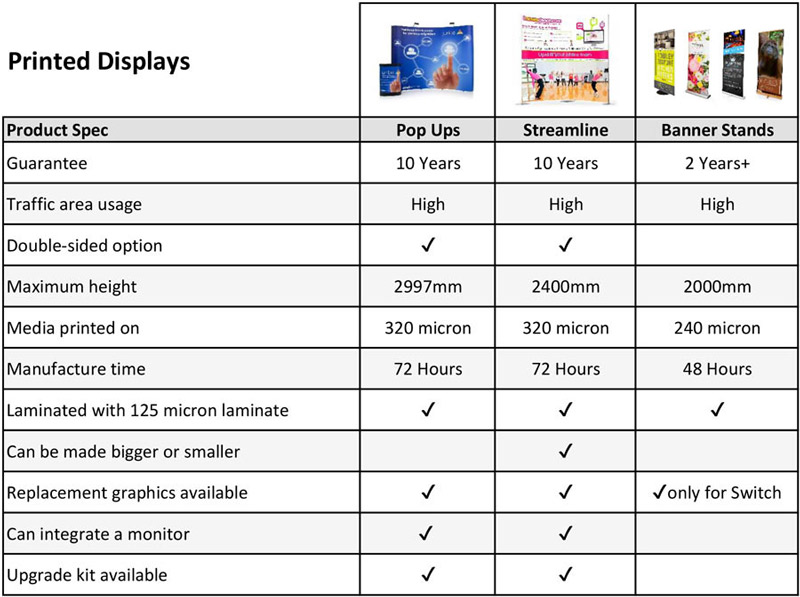 Why Buy Exhibition Stand Design Bundles from Rap Industries?
Guaranteeing a fantastic exhibition stand design can make the difference between a good exhibition and a great exhibition. With so many industry professionals and competitors under one roof, it is important to do everything possible to give your business the edge over the rest. Each component within the bundles has a specific purpose and can be used to create a more well-rounded exhibition stand.
All of the components that you will find with the exhibition stand design bundles are individually designed and manufactured here at Rap Industries. At the core of each product are high-quality materials which help to ensure the exhibition stand design is practical but also impressive. Printing for graphic panels is also completed on site by including high-quality inks and pigments to create an eye-catching finish.
Exhibition stand design bundles are ideal for exhibitors who have their plot but are somewhat unsure how to make the most of it. The bundles available incorporate high-quality products which when combined can create eye-catching and attention-grabbing exhibition stands. If you would like further advice, then please get in touch with our team of advisors.