As manufacturers and users of office screens, we understand the selection available to you and the whole host of different uses and requirements. Most office screens have multiple uses which can be configured in different ways to work effectively for all office spaces, open floors and meeting areas.
We've compiled a list of 5 great reasons as to why you should use office screens and the amazing benefits.
1) Helps with noise
This is the most common of uses. The acoustic office screens have been designed with layers of foam to help absorb part of the noise within the office area. Adding multiple acoustic screens within an office will take away the daily distractions and provide a quieter environment.
2) Bring the fun
Introducing office partitions doesn't have to be boring, we touched on this last month with our monthly blog. Offices aren't just to work in anymore – you have the freedom to create the perfect work environment whilst showing off the business values and personality. And what better way to do that then with bursts of colour and flare with decorative office dividers.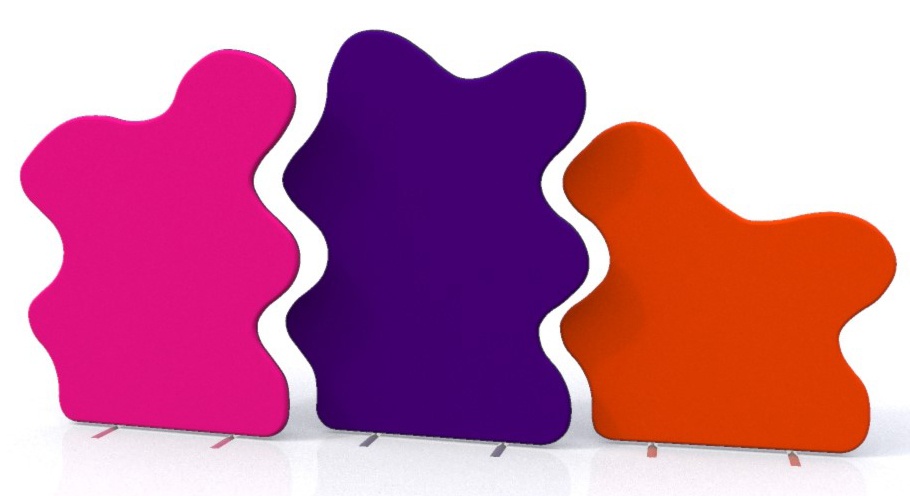 3) Creating privacy
You may require a more private work area based on the job you hold or your personal working preferences. Adding an acoustic or pinnable desktop divider provides a professional office divider whilst still allowing office interaction.
Tip – Adding a desktop screen gives more privacy whilst leaving the office open.
4) Add branding, logo's or alternate fun print
A printed office partition or vision screen reveals a whole new world of partitioning. A full printed screen allows for a full custom print, this could be anything from a single logo to a complete background with vibrant images and text.
The vision screens are incorporated within an acoustic screen, so you have the best of both worlds. A fabric colour of your choice with an area to brand with a logo or image.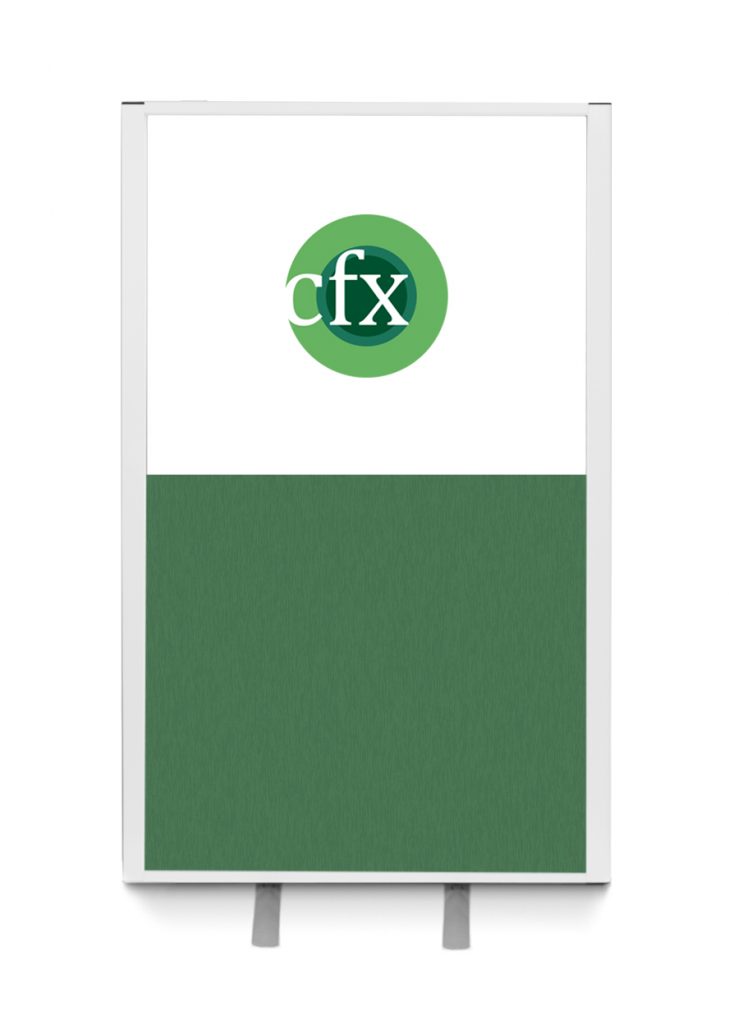 5) Create new work spaces
Adding office screens allow for changes to be made within an office with out the changes being permanent. Which is great news, as you can change the office around as and when you need. An acoustic pod can be created with a configuration of screens, creating a new work space ideal for training, meetings or overflow desks and work areas.