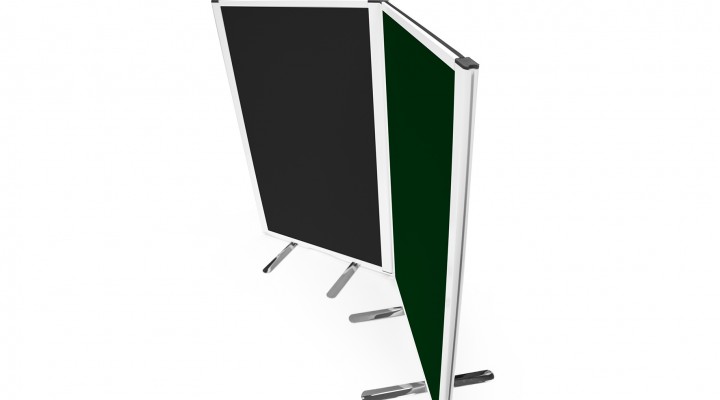 The slogan; "kills 99.9% of bacteria" has been thrown around for quite a few years now, often with the response being, "but what about the 0.1%"? Traditionally these have been integrated with ad campaigns for soaps and cleaning products, but you can now start to see them seeping into furniture and far more permanent products. We've previously explored how anti-microbial technology is being used to make cleaner and healthier environments, but this doesn't explain why companies are looking to integrate it more and more. Who knows, they're even trying to add it to water to create clean water supplies, but let's be a bit realistic…
Creating Healthy Environments:
For all the extravagant phrasing, there is an element of truth behind these fluffy sentences. The technology behind anti-microbial surfaces has been proven to reduce the spread of bacteria. Killing it is certainly a bit extreme, however the silver ions which are added to the protective coating discourage bacteria from growing and spreading. In simple terms, the silver interrupts the chemical reactions required for bacteria to survive, and by damaging this, the surface no longer provides the basis for the bacteria to survive.
While this does not mean it is time to abandon basic personal hygiene, it does mean that illness and disease is deterred from spreading, therefore safeguarding busy environments against what can become ideal conditions for aggressive bacteria. This is particularly the case in hospitals where different bacteria can be carried in from multiple patients, and subsequently spreading them is far more common. Even if you consider your office to be fairly safe, it's fairly common in most businesses that batches of staff will be affected by the winter flu or the common cold, and anti-microbial technology is a crucial component in preventing that from spreading.
Integrated Design:
By integrating silver ions into powder coating, anti-microbial technology can now be applied to a wide range of products. From notice boards to partition screens, you can find the technology being applied to a host of products which you can commonly find in the workplace. What makes this ideal is that the technology does not have to look out of place and it can be added to pre-existing designs in order to retain the existing aesthetic of the environment.
Furthermore, with a growing selection on offer, if it is your goal to produce a healthier and more productive environment, then there is the option to work with a manufacturer to design and develop the products to adapt seamlessly with your environment. This allows you to pick sizes, colours and more so you can create the ideal healthy spaces.
Fear Factor:
Certainly, one of the factors which has boosted the popularity of anti-bacterial technology has been the emergence of media reports citing 'anti-biotic resistant bacteria', and this presents the challenge that our environments need to continue to develop in order to be successful. While design has noticeably changed over the past decade, this has meant a growth in smart devices designed to create healthier work spaces. However, it is only now that the fear factor is growing and with it, anti-microbial technology is really gaining traction.
While there is some basis to the reports, it is interesting to note that the silver ions are increasingly being researched due to their innate ability of being able to prevent the spread of bacteria. If bacteria truly are becoming more resistant to traditional soaps and cleaning products, then introducing anti-microbial technology will at least be able to help prevent the spread at the source.
For information on our Safeguard Medical Screens which incorporate the anti-microbial technology and how they can benefit your environment, please call 01733 394941 or send an e-mail to sales@rapind.com.