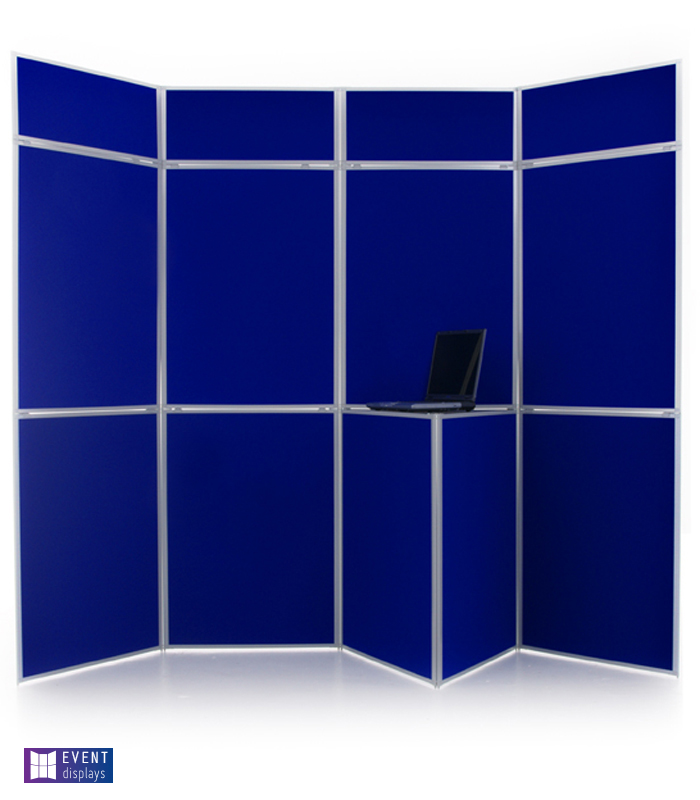 The 9 panel folding display boards are the perfect way of creating large displays whilst being able to add an extra dimension. These feature 7 conventional panels, whilst the other two combine to create a plinth, which is fantastic for adding an electronic device or some of your promotional material. Despite the size, the 9 panel display boards are designed to be lightweight, which means they can be neatly packed away and carried to various destinations.
One of the main concerns when buying a display system, is finding one which is sturdy and resilient when set up in areas with a moderate amount of footfall. This is what the 9 panel folding display boards deliver. We have fine-tuned the structure of the display boards to create a system which is strong and comfortable when being used at exhibitions, trade shows and more.
To ensure all of the display boards meet the standard we expect, we design and manufacture each to guarantee they meet the needs of the client. This all takes place at our premises in Peterborough, Cambridgeshire where we have been based for over 40 years. As is standard with all of the products we create, there is a manufacturer's guarantee included.