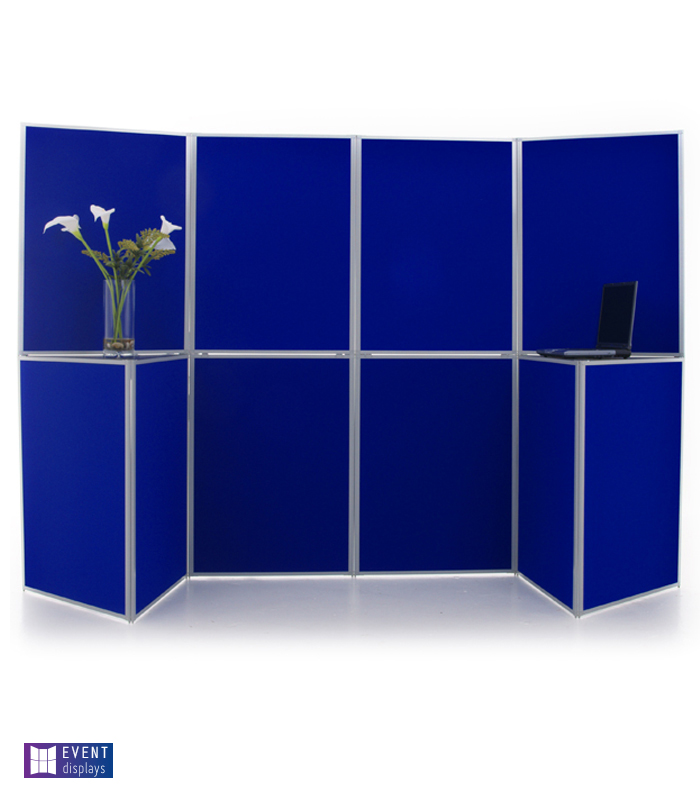 The 10 panel folding display boards are our most comprehensive display system. Featuring five panels on the top and five panels on the bottom, these display boards provide a huge amount of room for your content. All the panels are covered with our loop nylon fabric, which you can customise with a range of different colours on offer.
With all of the materials used with the 10 panel folding display boards, we recommend they are suitable for use indoors. The huge display area included with them provides plenty of space for your content and will certainly help you to stand out when attending exhibitions, trade shows or shopping centre displays. We even manufacture a selection of additional accessories to really help shine the spotlight on your display.
We guarantee a fantastic display system every time by designing and manufacturing all of the 10 panel portable display boards at our site in Peterborough, Cambridgeshire. From the intuitive core to the finished product, we conduct extensive checks throughout the manufacturing process to guarantee that all of the display boards which we dispatch are ready to be used immediately.