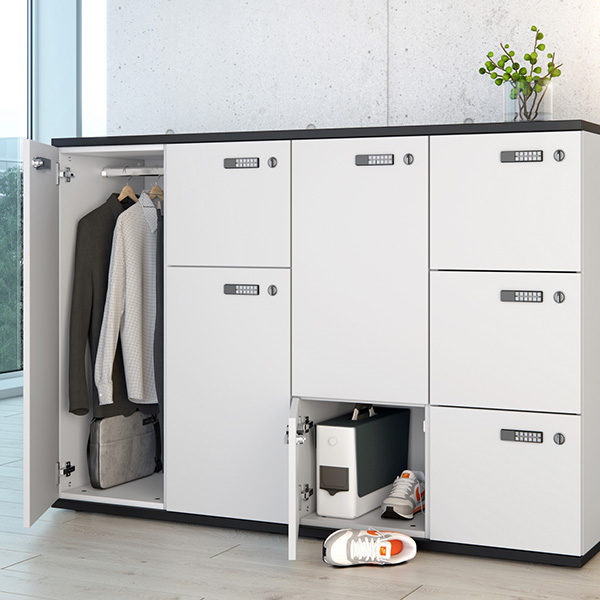 Office Storage & Lockers
Our Office Storage solutions are designed with both employers and employees in mind. We aim to offer maximum storage compartments in one sleek design that are completely customisable. The Office Storage can be manufactured to match your desk finish, so that the design fits perfectly with your office aesthetic.
The Locker Storage system is available as both pre-selected set ups and a build-your-own unit where you can bespoke to fit your requirement. This modern design provides space for employees to store their personal belongings as well as a storage solution for locking away files and additional office equipment, keeping your office neat and tidy with a contemporary storage unit.
Our storage options below are all manufactured to order to your specification and requirement. Need help choosing the best solution for you? Contact our sales team on 01733 394941 or email [email protected] and our team will be happy to help.