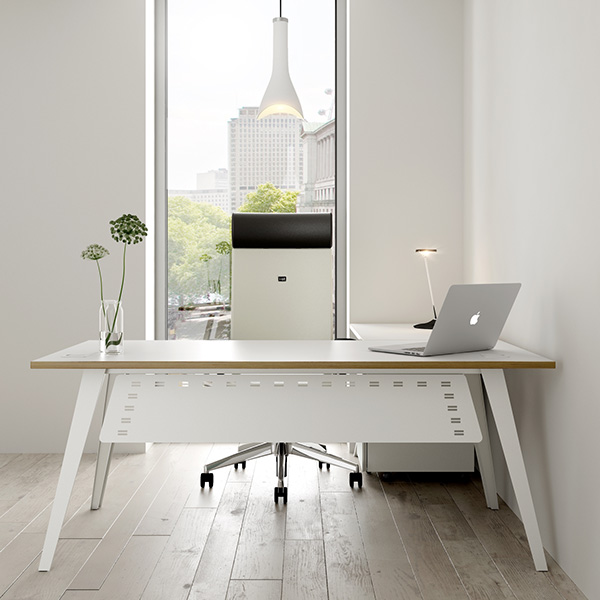 Office Desks
A vital part of any office or workplace environment is the desking and workstations available. Whether you opt for an open plan office or more traditional closed office with screening, the desks you choose have a big impact on your productivity and overall wellbeing. We offer a wide range of desking solutions; from height adjustable desks with sit/ stand function to bench desking for collaborative working or even single rectangular workstations, so there's a luxury workstation to suit everyones taste. 
With both MFC and Veneer finishes available in a wide range of colours and styles, all our desks are manufactured with a unqiue design and high quality materials. The desktop finishes used offer a high resistance to impact, preventing marks and surface damage, meaning your desk will stand the test of time. 


At Rap Industries we've assembled a range of desks to suit every style, budget, type and requirement. With multiple finishes and combinations available, our selection of Office Desks ensures that no matter where the desk is needed or what you're looking to achieve, we have the solution. Some of the many types of office desks we offer include:
The right Office Desks can be the key to a successful business, allowing you to work more efficiently with a good desking solution that fits your needs. If you can't find what you're looking for on our website, give us a call on 01733 394941 or email [email protected] to discuss your requirement.