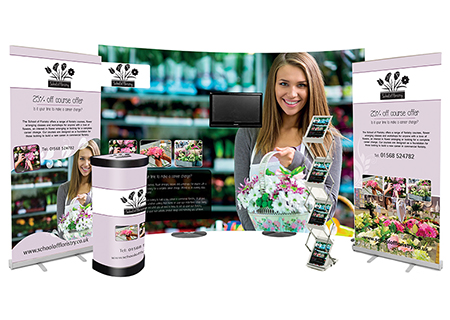 Exhibition stand bundles are composed of some of our favourite display tools and these are tailored so that your business makes a guaranteed impact at exhibitions and trade shows. Within the bundles, we combine together pop up stands, Streamline display stands, roller banners as well as much more. To cap things off, we even cut the price, making the exhibition stand bundles are more cost effective.
The exhibition stand bundles are created using a variety of different elements so that it can adapt to different exhibition spaces. While you may have a 3x3m space for one event, it is important to have the tools which enable you to make a significant impact when provided with a 2x3m space. Many of the products featured in the bundle have a flexible design, allowing them to adapt to a variety of exhibitions while still delivering your brand in a professional and eye-catching manner.
All the elements that you can find in the exhibition stand bundles are designed, manufactured and then printed here at Rap Industries. We have refined each part of the process to ensure that a fantastic product is created every time. This means introducing high-quality materials into the core of the product while using rich inks and pigments to create an eye-catching finish.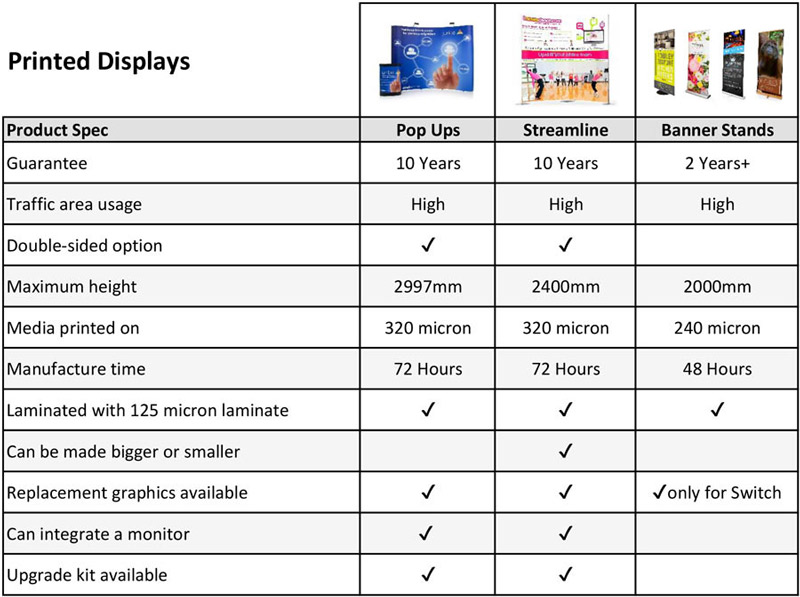 Why Buy Exhibition Stand Design Bundles from Rap Industries?
Guaranteeing a fantastic exhibition stand design can make the difference between a good exhibition and a great exhibition. With so many industry professionals and competitors under one roof, it is important to do everything possible to give your business the edge over the rest. Each component within the bundles has a specific purpose and can be used to create a more well-rounded exhibition stand.
All of the components that you will find with the exhibition stand design bundles are individually designed and manufactured here at Rap Industries. At the core of each product are high-quality materials which help to ensure the exhibition stand design is practical but also impressive. Printing for graphic panels is also completed on site by including high-quality inks and pigments to create an eye-catching finish.
Exhibition stand design bundles are ideal for exhibitors who have their plot but are somewhat unsure how to make the most of it. The bundles available incorporate high-quality products which when combined can create eye-catching and attention-grabbing exhibition stands. If you would like further advice, then please get in touch with our team of advisors.