There are many ways that you can improve your office space and working conditions within an office environment, one of them being to add an acoustic office pod. With multiple uses and reasons to have a pod installed it's a great way to change your office design and welcome a vital feature.
Different pod sizes, shapes and finishes are available. The wide range of solutions enables you to select the right pod for your environment and ticks all the right boxes when it comes to your requirements.
If you haven't made the decision already, we've listed 5 benefits of using an Acoustic Office Pod.
Acoustic Properties
One of the main benefits of an acoustic pod is the acoustic panels that are used. Each of the screens are made with acoustic foam and then upholstered with your choice of fabric. A combination of the fabric and acoustic foam creates a barrier, which helps with noise and distraction levels.
If you need a room with maximum privacy, using a double layer of foam will take the panels to the next level, creating an ultra-acoustic pod.
Bespoke and custom pods
It goes without saying that each working environment is different. From the head count, office shape, room size and individual requirement. The beauty of creating an office pod, is that it will be made to your specifications and brief. You will be able to choose your preferred height, size, configuration and colour options.
Making a pod from scratch presents you with an opportunity to transform your office space with a multi-functional room that can be used by everyone. Whether its for confidential chats, training or meetings, the pod introduces a new room tailored to your business needs.
Individual work pods
As each pod is made to order, you have the flexibility to work on a smaller scale too.
Rather than looking at a complete meeting pod, take a look at the options available for smaller working stations. Creating a smaller workstation allows you to offer desk privacy to just 1 person which can support productivity levels.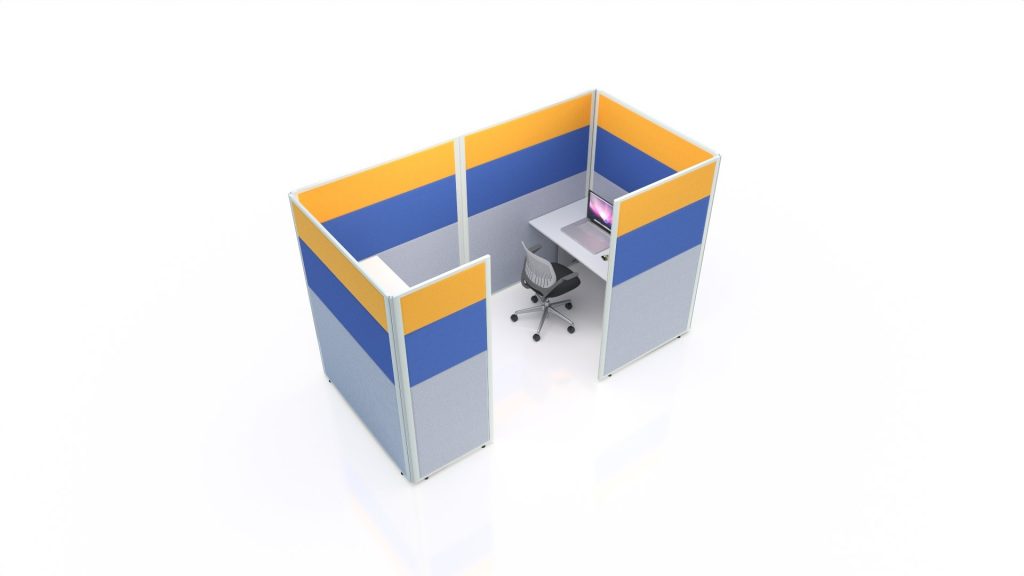 Revamp your office
Many offices won't be redecorated very often, which is understandable when it comes to the cost and time this consumes. Making minor changes to an office can change the office dynamic and uplift your old or tired office design.
You'll be faced with an array of colourful high-quality fabrics to lightened and brighten your office space. Bringing a new lease of life to your place of work and creates a fantastic vision for guests and visitors.
Creates Privacy
Privacy is a luxury that comes with a pod for 1 or a full sized room. Adding acoustic screens or acoustic pod provides that barrier that is needed to create an area that is suitable for individual working, private conversations and any confidential meetings.
The acoustic foam used within the screens absorbs surrounding sound, locking your conversations within the designated area.
Creating a complete pod has the benefit of a lockable door to add another level of privacy if you require a section of the office to be secure.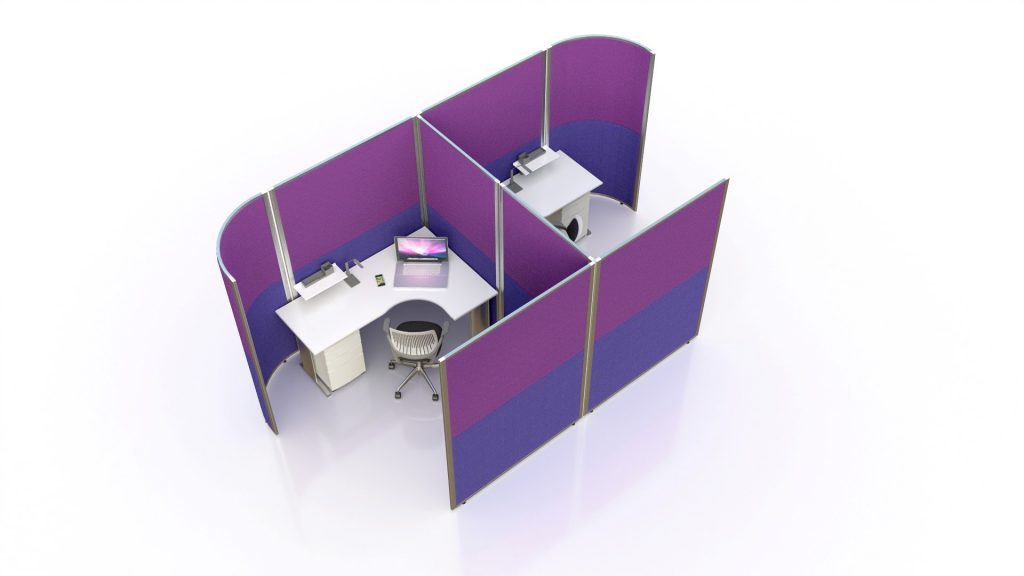 Visit our full range of Acoustic Pods – Click Here