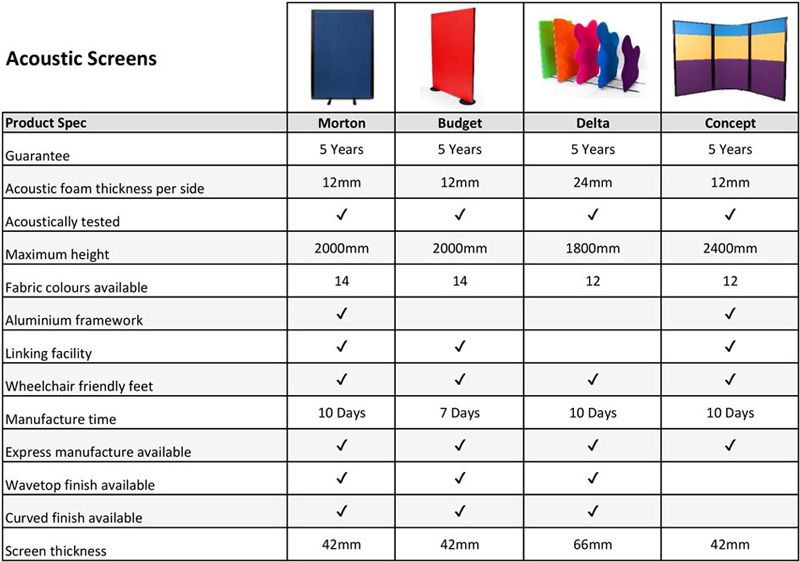 Acoustic Office Screens from Rap Industries
From acoustic screens to acoustic desk dividers, we manufacture a number of unique products which are designed to enhance your office. Each range has a selection of different styles on offer, which ensures they are able to adapt to the space and make it as effective as possible. These are also customisable with a variety of options on offer such as; fabric colour, framework colour and style of the stabilising feet.
We manufacture all of our products to order, which means that each is tailored to suit the requirements of the space itself. Whether you have a unique layout to work around or require more natural light to flow through, we are able to help with a variety of different designs on offer. As is standard with all of the products that we produce, there is a manufacturer's guarantee included.
Re-designing the office can be a stressful affair and we understand the need to get the most from your budget. You can find a wealth of resources on each individual item page which explains about what each product consists of and how it can help. If you require further assistance, then you can also get in touch with our team of advisors who would be more than happy to help. To contact them, please call 01733 394941 or send an e-mail to sales@rapind.com.